Advanced Spine & Joint Care
|
3231 Business Park Drive, B,
Vista,
CA
92081
|
Chiropractor Serving Vista, CA
Welcome to Advanced Spine & Joint Care, your trusted partner in achieving a life of vitality, wellness, and freedom from pain. Our experienced chiropractic team is dedicated to providing personalized care that addresses the root causes of your discomfort, enhancing your overall well-being.
Chiropractic
Care
Our unique techniques and processes help correct misalignments, providing relief and improved wellness.
Auto
Accident Care
Our care ensures proper healing and prevents long-term issues, addressing concerns like back injuries, fractures, etc.
Spinal
Decompression
Our team specializes in spinal decompression therapy, a powerful treatment option for back pain and disc injuries.
Sports
Chiropractic
With over 30 years of sports chiropractic experience, we relieve aches, pains, and misalignments.
Comprehensive Care for Various Conditions
Whether you're dealing with back pain, headaches, joint discomfort, or other issues, our specialized chiropractic care can make a significant difference. Our team is skilled in addressing various conditions, from spine-related pain to extremity issues, injuries, and beyond. We believe in offering you a comprehensive approach that targets the underlying causes of your discomfort, not just the symptoms.
Our Mission
Advanced Spine & Joint Care aims to empower individuals to reclaim their health, vitality, and quality of life through specialized chiropractic care. We are committed to addressing the root causes of discomfort and providing personalized treatment plans that promote lasting relief and optimal well-being.
Contact Us
Our Certifications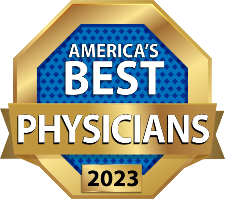 TOP RATED CHIROPRACTOR IN VISTA
Contact Us
Experience the difference of chiropractic care at Advanced Spine & Joint Care. Your path to lasting wellness starts here. Contact us today to schedule an appointment and take the first step towards a healthier, pain-free life.
Contact Us
Thank you for contacting Advanced Spine & Joint Care. Someone will be in touch with you as soon as possible.
There was an error submitting the form. Please try again.